Get the sharpest picture with no interference
The best Digital Aerial installation and repairs
The Digital Switchover might have spelt the end for analogue TV aerials. But to get digital TV services like Freeview, you still need an aerial. And the more powerful it is, the better.
We supply, install and repair the most powerful and reliable aerials available, to give you the perfect TV reception. We can also take a look at your digital aerial following storm damage or picture interference.
The team here at Aylesbury Aerials & Satellites have been helping homes and businesses across Bedfordshire, Buckinghamshire & Hertfordshire to embrace the digital revolution and enjoy the best quality digital TV reception.
We're just a phone call away, and can usually get to you on the same day. Call 0800 046 9750.
We install and upgrade Digital TV Aerials
Even if you're OK with heights, we'd always recommend that you get an expert to install a new digital TV aerial. Our Technicians do this thing day in, day out and because they're local, they know where to point your aerial in order for you to get the best reception for your Freeview, YouView or BT Vision service.
We'll make sure your aerial is fit for purpose, and will let you know if you require a brand new aerial or an amplifier to boost the strength of your signal. It may well be the case that if you live in an apartment complex, or work somewhere like a hospital or school, an MATV, SMATV or IRS system will be best for you. Just call us.
We install DAB Radio Aerials
The options that having digital radio gives you are staggering. You can receive all kinds of channels covering all tastes in music, entertainment and the spoken word. Call us if you want an aerial that opens up this huge new world and we'll ensure your DAB aerial is best placed to give you the best in radio.
Our Technicians Are Ready To Scale The Heights Just For You
Some companies won't undertake tricky aerial installations because of height restrictions or access difficulties. But our Technicians are certified to work high up and reach all kinds of places. So if you've been refused a digital aerial installation by someone else, give us a call.
We repair Digital TV Aerials and DAB Radio Aerials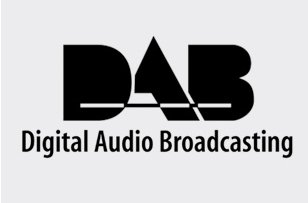 Up on the roof is obviously the best place for a digital aerial to pick up the strongest signals. But it does leave aerials exposed to the elements. No matter how securely your aerial is fixed, a storm or high winds can knock it out of alignment. Don't be tempted to get the ladder out of the garage and get up there yourself. Call us and we'll get to you fast to get your digital TV or radio service working brilliantly again. While they're at your property, our Technicians will also check your:
Aerial cables (both inside and out)
All aerial points
Your amplifiers and home distribution network
Reasons to choose Aylesbury Aerials & Satellites for installation, repairs and advice:
We're best for customer service
Our reputation is built on the quality of our customer service as well as the quality of our work. Why not put us to the test?
We offer a Same Day Service
Fast installations. Fast repairs. Fast upgrades. We can usually get the job done on the day you call, and if not then within 48 hours.
Our Technicians Know Their Stuff
With years of experience under their belt, all our Technicians are digital TV experts, ready to help you.
We're Independent
No one tells us which product to promote. So if you ask us what's best for you, we'll give you an honest opinion.
We Offer A Digital Aerial Service And Maintenance Package
To give you peace of mind, we'll carry out four inspections of your digital aerial (and related equipment) every year to ensure it's all working well.
For all this and more in any Buckinghamshire, Bedfordshire or Hertfordshire area, call Aylesbury Aerials & Satellites today on 0800 046 9750.