Digital TV Aerial and Satellite TV Excellence
When it comes to digital TV, people of Bedfordshire, Buckinghamshire and Hertfordshire we've got you covered.
Aylesbury Aerials & Satellites is a big team of super-friendly, super-talented digital TV aerial and satellite experts.
When you need help installing, repairing and upgrading satellite TV, satellite dishes, digital TV aerials and other domestic and commercial digital TV services, we're the ones to call first. And here's why:
We can help with all your installation, repairs, upgrades and maintenance if you have:
Freeview
Sky TV
Now TV
BT Vision
Hotbird
Freesat
YouView
DAB & FM Radio
A Foreign Language Satellite System
Call us first for:
Fast quotes and a Same Day Service
Installations and repairs by a talented team of experienced local Technicians
Fair and honest prices
Impartial advice
Our team is on call 7 days a week, ready to swing into action to hook up people in Bedfordshire, Buckinghamshire and Hertfordshire to satellite TV, or fix dodgy digital TV services, or even get new TVs mounted to the wall. Give us a call on 0800 046 9750.
OUTSTANDING AT INSTALLING SATELLITE TV AND DIGITAL AERIALS
Our Technicians don't get height fright like some. They're all qualified to work high up. So if Sky or any other company have refused to install their own equipment at your home or workplace, call us and we'll do it.
Of course, the dish on your roof is only half the story. You'll need your set-top box up and running. Our Technicians can do that and talk you through everything, even if you've decided to upgrade to brand new
Sky-Q
or a
foreign language satellite system.
Call the Aylesbury Aerials & Satellites Installation Hotline on 0800 046 9750.
NEED REPAIRS IN A RUSH?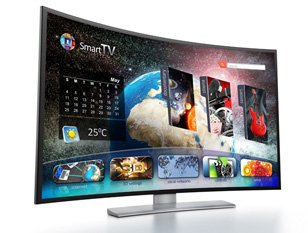 Even the most advanced tech gets glitches every now and then. Plus the weather can play havoc with equipment that's exposed up on your roof. But when something goes wrong with your:
Satellite dish or set-top box
Digital TV aerial or set-top box
DAB & FM Radio aerial
Analogue TV aerial
don't hang around for Sky or someone else to send out an engineer from who knows where. Keep it local and call Aylesbury Aerials & Satellites.
We're based close to you and our Technicians know your area. We can repair all kinds of equipment, even if we didn't install it. And our Technicians can get to you fast, often on the same day as you call.
Call Aylesbury Aerials & Satellites for repairs on 0800 046 9750
OUR PEACE OF MIND SUPPORT & MAINTENANCE PACKAGES
Many customers across Bedfordshire, Buckinghamshire and Hertfordshire (especially those in the commercial sector) like the peace of mind of knowing that our Technicians will conduct quarterly inspections of their satellite, digital, radio or AV equipment. This service, for which we charge an annual fee, is the best way to keep your kit working at its best, and to ensure you know about any changes or upgrades to your service.
Get extra peace of mind with a Service & Maintenance Package. Call 0800 046 9750.
INDEPENDENT ADVICE FROM EXPERTS
There's always a lot going on in the world of digital. New channels. New services. Upgrades. Super HD. 4K. It can all get pretty confusing unless, like us, you keep your ear to the ground and eye out for all the latest news and developments.
Whenever you want advice about what's best for you, Sky will always recommend Sky, Freesat will always advise you to go for Freesat, but because we're independent, we'll actually only recommend the service that's right for you. Could be Sky. Could be Freesat or something else. Give us a call. We're ready to help.
Call Aylesbury Aerials & Satellites for unbiased advice on 0800 046 9750
WHAT A TALENTED TEAM
Well, we would say that, wouldn't we? But it's something customers across Bedfordshire, Buckinghamshire and Hertfordshire say too. It could be because we provide:
Same Day Digital TV Installations
When you invest in digital TV, you don't want to wait ages to start watching. But often that's what happens. Unless you call us first. We'll supply all the hardware you need – from satellite dishes to TV aerials to set-top boxes  - and we'll get our Technicians to you fast. Often on the same day you call, but definitely within 48 hours.For Same Day Aerials and Satellite installation call 0800 046 9750
Same Day Repairs
It's frustrating enough when your digital TV system stops working. But it's even more frustrating having to wait ages for someone to fix it. We know this which is why our Technicians are on call 7 days a week, ready to get to customers across Bedfordshire and Buckinghamshire. We get an incredible 95% of problems fixed on the same day. The fastest Aerials And Satellite Repairs Service in Beds and Bucks? We think so. See if you agree. Call 0800 046 9750.
Our Technicians Are Experts Who Know The Local Area
Being local means our Technicians know the Bedfordshire and Buckinghamshire area, something that really counts when you want to get the best reception from your digital TV aerial and satellite dish.
Plus all our team out on the road have 5 years' experience or more in digital TV. And they are trained and motivated to provide the best customer service. Their knowledge of all digital TV systems is second to none, and because we're independent, Aylesbury Aerials & Satellites Technicians are the best people to call or ask for unbiased advice.
Call the Aylesbury Aerials & Satellites Hotline on 0800 046 9750